Property Management by Owner
Vacation Rental Software Designed for the Property Owner
Take advantage of the exploding vacation rental market!
Channel management has never been easier.  PMBO allows you to manage your calendar, rates, bookings and more across 40+ channels with a single, easy to use consolidated dashboard.  Get your property out in front of the 20+ Million Guests looking for vacation rentals every month!
Earn More, Work Less & Worry Never
YES, you can manage short-term vacation rentals & local hosting without a professional management company. The Property Management By Owner software was designed to bring back the vacation rental by owner concept, giving you real control of your vacation rental business. Software, Tools, Visibility, Channel Distribution and years of Vacation Rental Management Expertise – everything the individual property owner needs for success and increased profits! 
Automatic Channel Setup & Distribution:
In addition to listing and promoting your home to our extensive database of travelers, PMBO also automatically integrates with major marketing channels and top travel websites. You can manage your rental property across the most popular channels like Airbnb, VRBO, HomeAway, Booking.com, Expedia and more.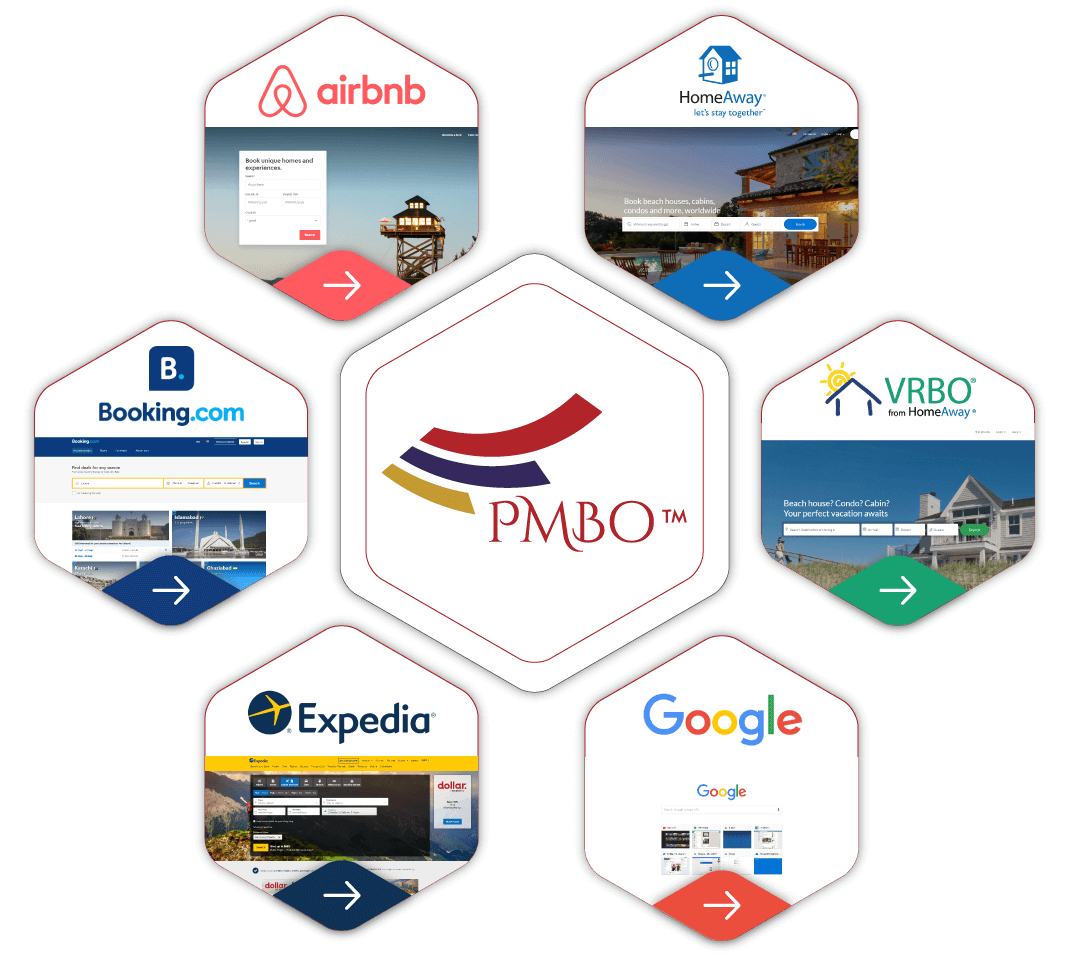 True Vacation Rental By Owner
With PMBO, You've Got This!
We've got you covered. PMBO was designed to minimize property management times while maximizing profits with your vacation rental. We provide local hosting and rental management support to the individual property owner, allowing you to quickly and easily set up your vacation rental property to take advantage of the prosperous short-term rental market. We have the tools to get the the visibility and support you need, promoting your property on our direct per owner reservation site (VTBO), automating guest communication, distributing across the major industry vacation rental partners, handling guest interactions and logistics and support for helping with the guest related activities – cleaning, communication, follow up and reviews!
As a property owner, you can do this. You do not need to give up 25, 30, 40 or even 50% plus of your rental homes income to a traditional property management company. We understand the ever-changing short-term rental environment and make the adjustments necessary to keep up with these changes. We do this while providing visibility and communication tools – allowing you to do the things needed to be "virtually" on-site and in-person to handle property set-up, ensure appropriate cleaning, local guest communication (today's traveler has a LOT of questions) and the occasional difficult renter.
We started using PMBO years ago and have always been pleased. But now with the newest enhancements including channeling, the world wide exposure has brought us more clients than we ever thought possible. The platform is excellent at taking reservations and payments as well as providing all of the reports needed to track income and expenses, and file tax reports. Also PMBO does an awesome job of handling all of the back and forth communication with renters and managing maid service. We are so pleased that PMBO allowed us to stay in the rental game without the high cost of typical rental management organizations. Highly recommend!
I've been working with PMBO for over a year to manage my condo in Breckenridge, CO. PMBO makes it very easy and affordable to own a vacation rental property, by taking care of all advertising of your property, schedule management, and housekeeping. They ensure your property gets maximum exposure through online rental searches. When I bought my Breckenridge condo, it was not previously used as an active rental property. PMBO far exceeded my expectations on rental activity and kept it booked straight through ski season and almost every day during the summer season. The PMBO site also makes it very easy to reconcile your distribution checks against the revenue that is coming in and the expenses that are being paid. The affordability of PMBO services is another major differentiator. Most other companies who provide this level of service charge a lot more and make your rental property a marginal investment. I highly recommend using PMBO for your rental property. Finding PMBO was a key deciding factor in purchasing a vacation rental property.
PMBO is the reason I sleep at night. With PMBO, not only have our rents gone up (with low rental commissions, this is money direct in our pockets!), there is such great ease and confidence that everything is being handled from the point of reservation all the way through guest check-out. PMBO generates bookings and maxes out our rental potential, and they take care of our renters, too! We are able to communicate easily with our renters and give them the confidence that they are coming to a place where they will be well taken care of. As an owner, I couldn't be happier…or better rested.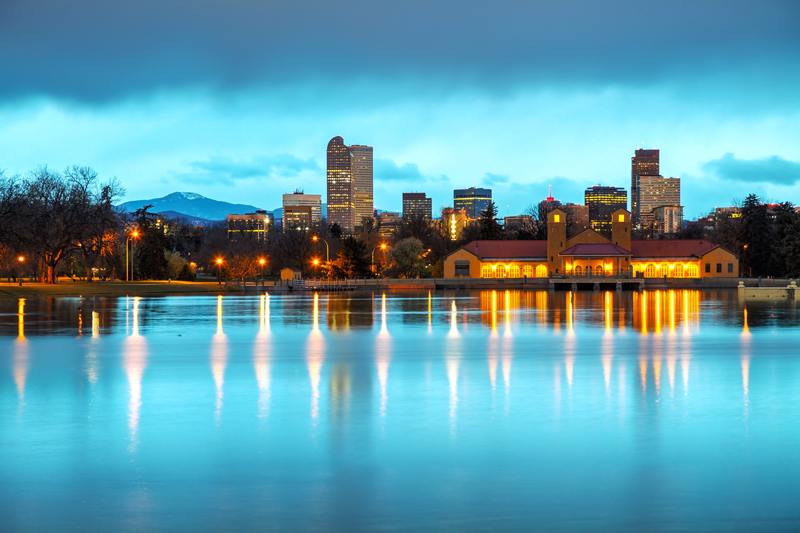 Denver's New Short-Term Rental Laws and How they Affect Owners Short-term rentals (STRs) have become big business, especially in a
Read More »