Earn more, work less & worry never!
This is rental management & local hosting as it should be
Discover how we can help make your rental property a truly "passive investment".
Local Hosting & Rental Management Made Easy!
PMBO was started back in 2004 as a direct response to the escalating costs for property management. We figured that it could not be that difficult or expensive for the property owner to manage his/her rental property, right? Why should we as property owner have to share our investment by paying large amounts out in property management fees? In some resort areas, you can pay up to and even more than 50% of the rental income earned just to the management company. Ouch!
But, we also realize that people are busy, and it's not that easy to manage your vacation home when you're living out of town/state and have lots of distractions in all the other aspects of life.  The landscape of the rental world is continuously changing. It takes time to stay up on trends and maintain market shares. And, today's guests are demanding a more hands-on approach. Don't worry, we've got you covered.
Ready to earn more, work less, and never worry?
Get started with Property Management by Owner! Your local hosting & rental management software!
It doesn't have to be crazy expensive to have supported rental management! 
Our goal is to focus in on the areas that need the most support and to keep up with the ever-changing resort rental environment to maximize your over-all rental cash flow. And, most importantly, we focus on providing visibility and communication tools – allowing you to do the things necessary to be "virtually" on-site and in-person to handle property set-up, ensure quality housekeeping, local guest communication (today's traveler has a LOT of questions) and the occasional difficult renter.
Our Loyalty Program
Low commission rates starting at just 10% reservation fee, reduced yearly until you reach just 7% commission. We value you and want to partner long term to help you earn more, work less and worry never!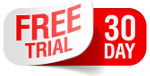 Earn More, Work Less, and Worry Never.
Don't worry, we've got you covered. Our goal with PMBO was to put together a program to minimize the time that folks need to manage their vacation rental and maximize the profits that they can make in rental revenues, providing visibility and control to the property owner to earn more, and give you the tools needed to work less and never worry.