Colorado Vacation Rental Secret Spots
Vacation rental homes have gained immense popularity in the United States with the advent of services like Airbnb and HomeAway. Travelers can now rent a furnished house or apartment on a short-term basis as an alternative to hotels. As new vacation rental management services begin popping up homeowners are looking at the opportunity to earn money from their vacation homes. Or, they are considering adding one to their investment portfolio.
As with all things real estate, short term vacation rentals are all about location, location, location!
One of the hottest locations in the US for short-term rentals is in Colorado. Denver is one of the fastest growing cities in America, and the state welcomes about 90 million visitors every year. That's a lot of beds to fill and a lot of rental income on which to capitalize.
If you are considering adding a vacation rental to your portfolio, we highly recommend purchasing a property in Colorado. The Centennial state features the rugged Rocky Mountains, lush meadows, majestic waterfalls, and roaring rivers; all of which have desirable properties nearby. With 41 state parks and 26 ski resorts, there's something to do during every season, but all the fun isn't just outdoors. A vibrant art and music scene and exciting nightlife attract millions of visitors to Denver, Colorado Springs, Fort Collins and more.
With so much to do and see, it's easy to understand why Colorado is the best state to purchase a vacation rental home. If you ever visit, you'll see just how hard it is to leave and how quickly you'll want to return. That's precisely what you need from a vacation rental – a place that renters want to return to year after year. With 100,000 mi2 to choose from, how do you pick the right place for your next investment? Here's a handy list of the best places in Colorado to purchase a short-term rental property: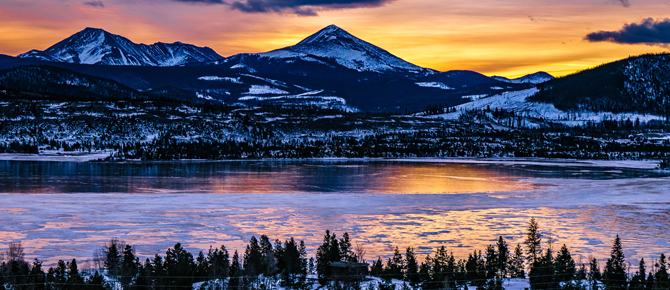 Breckenridge is the most visited ski resort in North America. About 3 million tourists each year visit the town located at the foot of Tenmile mountain range. The town has a laid-back vibe, making it a perfect place for vacation rental homes.
World class skiing and the highest lift in North America make it a wintertime destination. Year-round activities like mountain biking, fly fishing, and hiking keep the town alive all year. It is one of the most captivating destinations in Colorado. Tourists enjoy characterful historic district,  trendy bistros, quirky museums, boutique shops, vibrant apres ski, and gourmet restaurants.
Surrounding towns like Dillon and Frisco also offer an excellent location for an investment property. Both are a short drive to Breckenridge and have slightly lower property values. Lower property costs mean a lower barrier to entry and can result in higher profits. Since the whole Rocky Mountain range attracts visitors year round, you can be confident in lower carrying costs during "slow" times.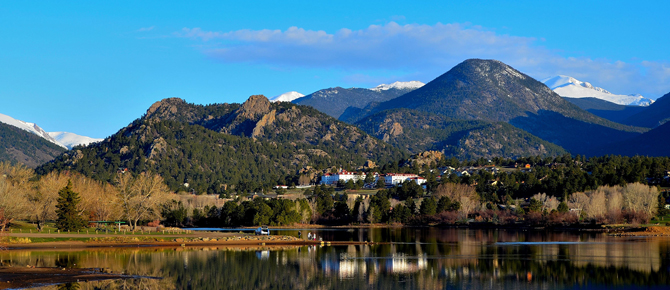 Estes Park is located in the heart of Rocky Mountain National Forest and a great place to buy a vacation rental home. The National Forest is considered the gateway to the Rocky Mountains and hosts over 3 million visitors every year. Tourists flock to Estes Park to watch Elk herds take over the town or visit the historic Stanley Hotel. Surrounded by forest and snow-covered landscapes this quaint little mountain town is a perfect place for a vacation rental home.
Property in Estes Park is harder to come by than other Colorado locations.  Consider a home or apartment in Loveland, Fort Collins, and Longmont. The lower barrier to entry with the proximity to Estes Park makes for a great location. The surrounding towns have a lot to offer as well. Loveland boasts world-class baseball and softball facilities while Fort Collins is a bustling college town that is quickly expanding into an art and cultural hub in Northern Colorado.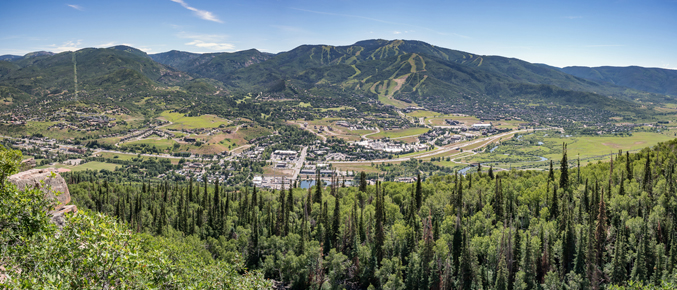 Nestled deep in the Yampa Valley at an elevation of 6700 feet, Steamboat Springs is a ski destination and a luxurious Spa retreat. Half a million visitors each year come to enjoy fresh powder and relaxing hot springs.
Located in Northern Colorado, this vacation rental spot is a bit off the beaten path but is considered a major destination for travelers. The cooler summer air attracts hunters and fisherman, while the snow heavy winter months brings skiers and snowboarders. Steamboat also attracts celebrities, with Tom Cruise and Oprah just a couple who've called the beautiful mountain townhome.
Property values in Steamboat have a wide range from the 200 thousand dollar condo to multimillion-dollar mansion. Regardless of your investment budget, there's a vacation rental just waiting to be a part of your portfolio. There are not many surrounding towns, so the proximity of your rental to skiing and the hot springs is minimal. However, the competition for available properties can be high.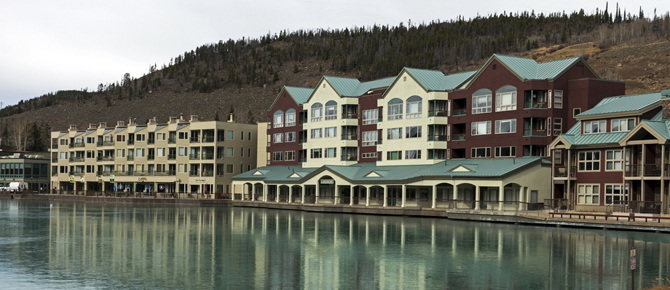 Nestled between the Continental Divide and Silverthorne Colorado is Keystone. The resort consists of three mountains with 128 runs serviced by 20 lifts. It's a popular destination for those looking to avoid the crowded resorts like Vail or Breckenridge. But Keystone is still close to everything Summit County has to offer.
There's plenty to do in town after the lifts close and the snow melts. Your renters would be a short drive from Breckenridge, Dillon, Frisco and more. In addition to fresh powder during the winter months, golfing, fishing and hiking attract hundreds of thousands of tourists and locals every year. Keystone has become a destination for vacation and "stay-cation" homes near Denver.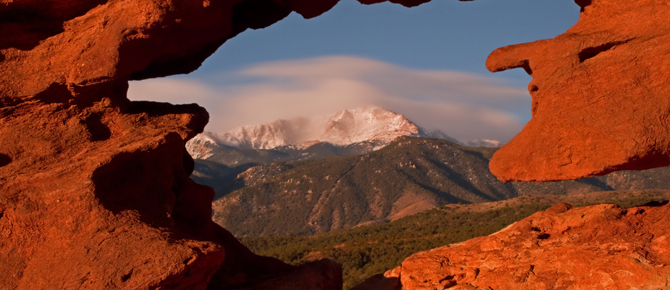 Colorado Springs isn't a ski town, but it's a destination nonetheless. Previously known as a Military town, The Springs has evolved into a cultural hub with access to incredible outdoor activities. In 2018 more than 20 million visitors made Colorado Springs their destination. It's easy to see why.
Pikes Peak is one of the highest peaks in Colorado that's still accessible by car. In fact, there's a yearly automotive "race to the clouds" called the Pikes Peak International Hill Climb held each year in June. Garden of the Gods attracts more than 2 million visitors a year, while the Cheyenne Mountain Zoo sees nearly 700,000 visitors a year. That's a lot of tourists who need short-term rentals. There's plenty to do indoors for travelers as well. Colorado Springs is home to the Air Force Academy and the Team USA Olympic Training Center.
Property values in Colorado Springs are noticeably lower than Denver and the surrounding suburbs, but the city is growing rapidly. Colorado is a fast-growing state, and The Springs is helping to fuel that economic growth. It's considered the fastest growing millennial population in America due to large scale urban development. The hospitality industry is on the rise, which means vacation rental needs are on the rise. That makes it a perfect time to bolster your investment portfolio in a fast growing location, popular Colorado destination.
Managing your Colorado Vacation Rental
Once you've settled on the right location for your Colorado vacation rental you need to decide how to manage it. There are many options for managing your new property including:
Hiring a professional property management company
Setting up and managing your property on your own
Using a vacation rental management software like PMBO
Take a look at our comparison chart to see how PMBO can help increase your profits, ratings, marketing exposure, and peace of mind. All while minimizing your time investment. Our software provides you with visibility, channel distribution, tools and expertise for managing any number of vacation rentals. For more information about our pricing and options click the buttons below.